Quepos, Manuel Antonio and Costa Rica
Area Information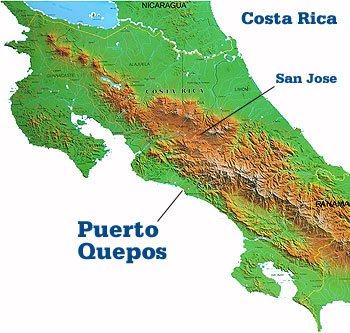 We've learned a lot in more than 25 years of travelling in Costa Rica and Central America. The following information is a great introduction to the area. Learn what to expect, what not to miss, and the highlights.
Additionally, visit our companion site PuertoQuepos.com, a complete area reference with tour information, travel and transport information, directions, and a load of helpful resources about Quepos and Manuel Antonio.